Best Practices Inventory Management: May 14th – 16th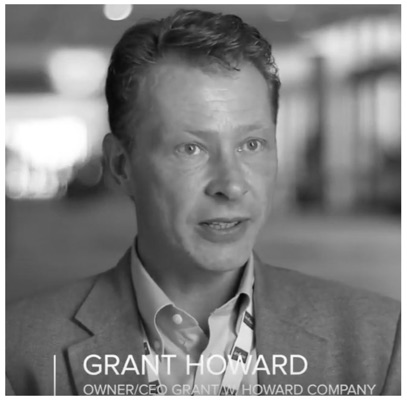 Early registration ends April 9th. Register today.
Join Central Data and Grant W. Howard for this incredible opportunity that will help your company and team understand and implement "Best Practices Inventory Management".
Increase profits, improve customer service, and support growth by learning more about inventory management and replenishment at this Best Practices Seminar hosted by Grant W. Howard Company and co-sponsored by Infor.
During the three day seminar, we will review and discuss "Best Practices" inventory management and give attendees the solid foundation and understanding required for any serious inventory program in your company. Operations, systems, sales, warehousing, and management will be discussed with a concentration on inventory management and replenishment.
An in-depth look at the processes and practices of automated replenishment and proper inventory management will be examined.  Product usage/demand, lead times, order points, line points, order quantities, safeties, and properly maintaining product levels will be discussed. What the different parameters mean, how to set them up, and how to maintain your inventory management system. Complete agenda here.
Day 1

Best Practices Inventory Management – How it Works
All Distribution ERP's
Tuesday, 8:00am-5:15pm; ET

Company Objectives 
Inventory Management Objectives 
Replenishment Model Overview: Safety, Order Point, Line Point, EOQ, Stock Level 
Replenishment Model Detail: Usage, Lead Times, Safety, Order Cycle, Misc. Items 
Introduction to 10 Steps to Best Practices Inventory Management 
What the Buyer's/Inventory Manager's Day Looks Like 
Driving Performance, Driving Results – Improving Profits, Turns and Service
Day 2 and 3
Best Practices Inventory Management – The 10 Steps
Using Infor ERP SX.e for demonstration purposes; content is useful for all Distribution ERP users
Wednesday, 8:00am-5:15pm ET
Thursday, 8:00am-3:30pm; ET

We will wrap up the formal session at 2:30pm on Thursday and continue with an open Q&A and deeper look into your questions.  Please plan on staying at 2:30pm to attend this powerful section.  Still plenty of time to catch that flight! 
Early registration ends April 9th. Register today.