24×7 Customer Self-service for Infor CloudSuite Distribution.
CD Portal is an easy to use and lightweight web portal for Infor Distribution customers to manage their account via customer self-service features reducing the burden on their customer service department via phone calls and emails.
Features and Benefits
Secure Login
Reduce Support Calls and Emails
Gateway to Ecommerce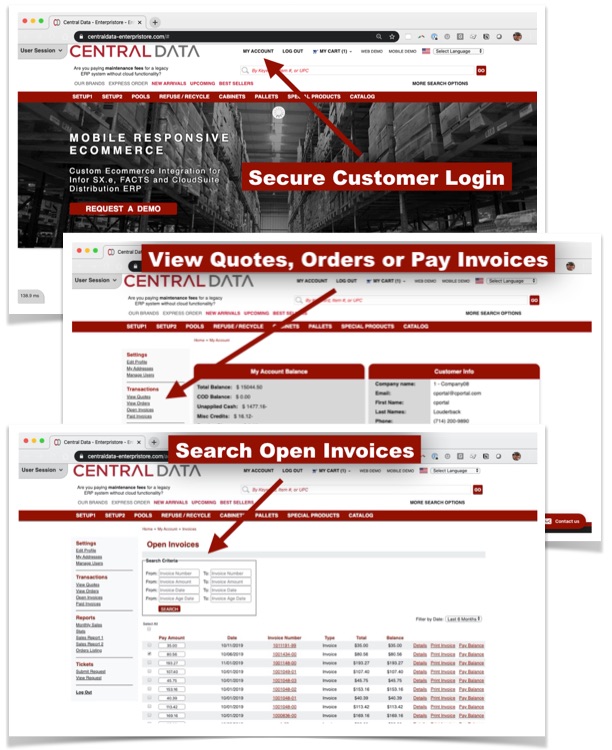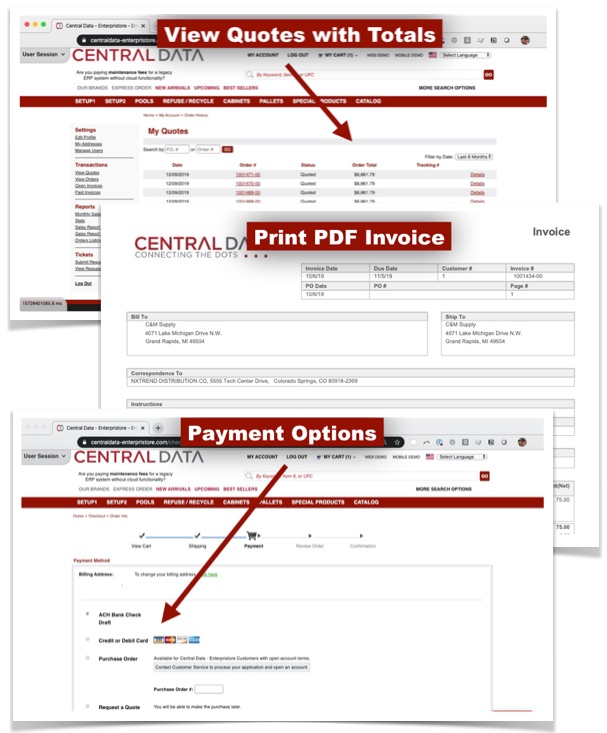 Current Functionality
Pay Invoices (Credit / Debit / ACH)
My Accounts area
View Open Quotes
View Open Orders
Convert Quote to Orders
Order History
View Invoices
Open Invoices
Closed Invoices
View Document Images
Only WebUI / CSD
Subscription Pricing
Monthly subscription providing quick time to value
Standard Implementation Bundled
API Integration
Setup and Configuration
Training, Go-Live and Support
Not ready for eCommerce? No problem. CD Portal is a gateway to commerce and fully integrated with CD Store, when the time is right.
To schedule a demo and receive pricing, contact Shane at Central Data.