TUG Connects 2019: Conference Recap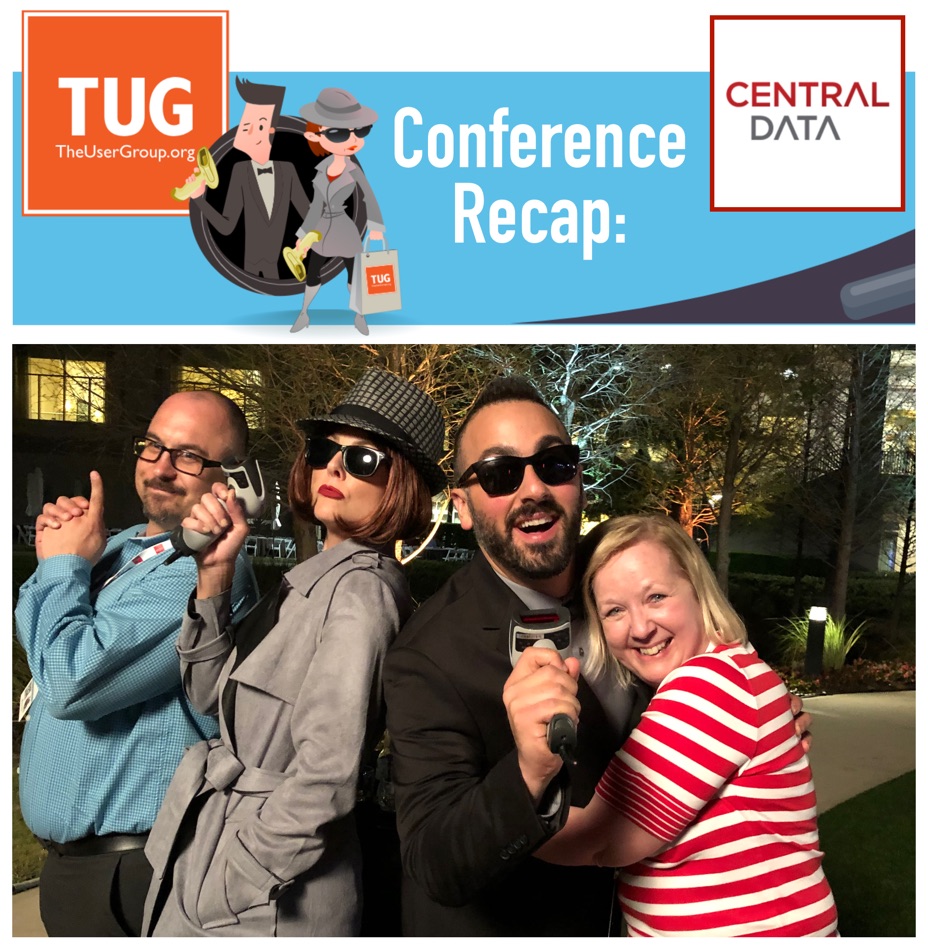 TUG Connects is always the largest annual event for Central Data and 2019 in Orlando did not disappoint. This annual client appreciation event brought our clients and valued partner sponsors together to discuss common business challenges but more importantly, gives everyone a chance to let loose and have some fun!
If you didn't know, the theme for TUG Connects this year was "Become an Agent of Change" and our onsite team representing all parts of Central Data did just that during each session and customer interaction.
To quote Daryl Ziegelman, Central Data's Chief Product Officer:
"It was one of the best TUG Connects ever. 2nd largest in terms of attendance. The venue was excellent and Hilton bent over backwards to make us feel welcome. We took it up a notch by sponsoring the event and we loved interacting with everyone at our booth. The news about Storefront (reaching end of life) drove a lot of people to look at EnterpriStore for eCommerce."
Including our two Sponsor Demo's, Central Data presented eight educational sessions that were well attended and had positive feedback from the attendees. They included:
Tips and Tricks for Using and Personalizing SX.e WebUI
Considering an upgrade? Here are all of your options
Introducing Enterpristore Ecommerce for CloudSuite Distribution
Next Gen Order Entry – What Does WebUI Bring to the Table?
The Future of Multichannel Commerce
WebUI / CSD Navigation Techniques
Using Smart Phones and Tablets in SX.e / WebUI / CSD
SX.e / WebUI – Administrator Options (AO)
The session on Multi Channel commerce had lively dialogue about integrating with marketplace leaders like Amazon and Walmart. It included many real world examples plus generated interest from attendees that are exploring how they can leverage an integration using platforms like Listing Mirror, Sellbrite and Channel Advisor.
On Thursday night, the Central Data event was very well attended. The room was spacious and the food was extremely tasty. We had tremendous feedback from our sponsors that they enjoyed all facets of the event. The highlight, as always, was Jeopardy, a lively and sometimes controversial take on the iconic quiz show where clues are presented in the form of answers.
Networking and engaging with industry peers is always a highlight. The Friday night reception was a blast and Julie Zindle from our team figured out very early on that there may be a mystery to solve. So the Central Data team along with several enthusiastic customers did a masterful job in searching out the clues and eventually solving the mystery. 🕵
We always leave TUG Connects feeling so energized after spending quality time with our customers and industry friends. If you weren't able to attend this year, please contact us for a deeper dive on any session we presented and definitely mark your calendar for TUG Connects 2020!