Countdown to Grant Howard on May 14th – 16th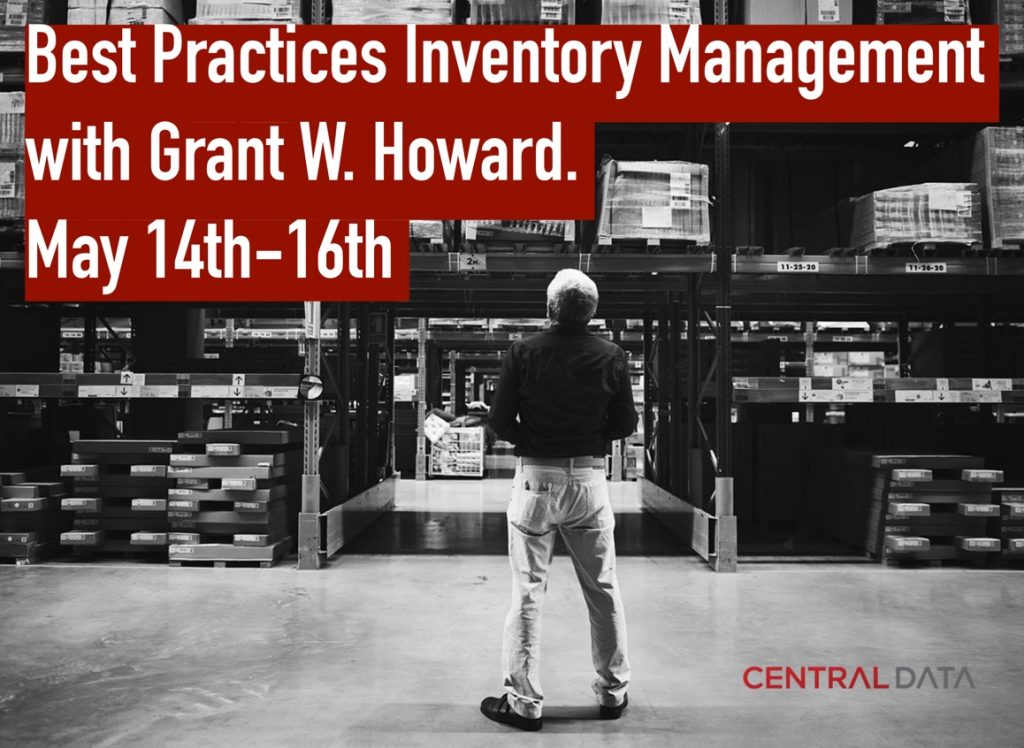 Reminder to register for the upcoming Best Practices Inventory Management seminar with Grant W. Howard on May 14th-16th, 2019 in Novi, Michigan.
Join Central Data for an in-depth look at the processes and practices of automated replenishment and proper inventory management will be examined.  Product usage/demand, lead times, order points, line points, order quantities, safeties, and properly maintaining product levels will be discussed. What the different parameters mean, how to set them up, and how to maintain your inventory management package are all part of the agenda.